LADY GAGA HAD to recently cancel her European tour due to symptoms of fibromyalgia. She has made a Netflix documentary to raise awareness about living with this complex and disabling condition.
Gaga: Five Foot Two was released on September 22 and was directed by Chris Moukarbel. He described working with Gaga: "It was basically hard on a fundamental human level to be near someone who was experiencing pain like that and knowing that there is nothing you can do."
The lyrics from her 2015 song "Til it happens to you" aptly describe the experience of living with this invisible condition: "Til it happens to you, you don't know how it feels, how it feels."
Jen's story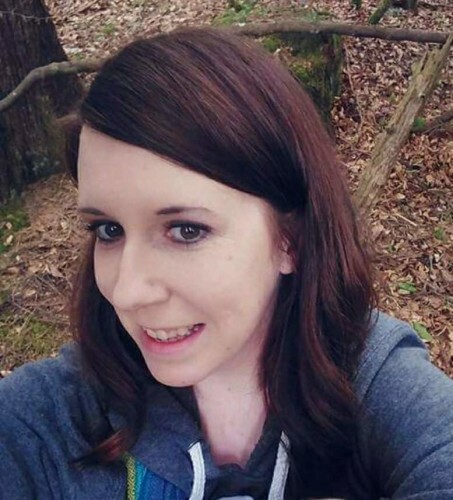 Jen
Jen Devlin knows only too well what Lady Gaga is talking about. The young mum, now 31, developed symptoms at the age of 24 after having her first child. It took two years before a GP listened to her and she had to attend several doctors before she was diagnosed at the age of 27.
Jen says: "Fibromyalgia has taken so much from me. It's a relentless illness that never gives me a break."There's times when the pain wears me down to pure frustration and plenty of tears. No one can see the pain I endure on a daily basis and that's the hardest part. If people could see inside my body they would understand why I couldn't make definite plans.
"It dictates a lot of my life but I'm learning how to manage the symptoms by pacing myself so I don't end up in a painful flare. It's not easy though. It has changed our lives as I can't work and my partner currently cares for our children and me. The financial pressure is extremely hard."I try to stay positive by spreading awareness and supporting others who are going through this isolating illness. At least by helping others it gives this illness a meaning and that comforts me on my worst days.
No outward signs of the illness
is not just difficult to pronounce, it's difficult to diagnose, treat and live with. One of the many difficulties for people with Fibromyalgia is that there are no obvious outward signs of illness. As in Jen's case it can take several years to diagnose.
According to our research at FibroIreland, it can take between 2 and 5 years to get a diagnosis. More females than males are diagnosed with the condition with a ratio of 6:1. It is estimated that between 2 to 4% of the population has the condition.
One of the main symptoms is widespread pain throughout the body. This is also in conjunction with constant fatigue, non-restorative sleep, low mood and fibro-fog which is difficulty remembering and thinking clearly.
No cure but can be managed
The first step is to get an accurate diagnosis. Fibromyalgia can mimic many other illnesses. It needs to be diagnosed by a rheumatologist. Although there is no cure for fibromyalgia it can be managed. This means taking a multi-disciplinary approach using medication, nutrition, physio, stress management and sleep hygiene.
Lady Gaga talked about the catharsis of filming her experience of living with fibromyalgia. She believes that pain is a microphone and that her pain does her no good until it is transformed into something that is.
She hopes people who struggle with chronic pain know that they are not alone.
Rachel Lynch is an accredited psychotherapist and adult educator. She facilitates self management programmes at FibroIreland. FibroIreland was established to reduce the isolation of living with this condition and provide information and support to people affected. It recently ran a pilot programme called LEAP – Lifestyle Education Awareness Programme to help patients manage the condition.